Updates from Harriet Polansky, Executive Director
THIS IS A VERY EXCITING TIME FOR THE
RESIDENTS OF STERN VILLAGE!
The THA is working towards the revitalization and redevelopment of Stern Village.
The CT Housing and Finance Authority (CHFA) and the Department of Housing (DOH) has identified Stern Village as a critical and at risk housing authority, since there have not been any substantial improvements in over 40 years. In 2012, Governor Daniel Malloy made a 10-year, $330 million commitment to affordable housing with much of the money devoted to the rehabilitation of long-neglected, state-financed public housing. The program calls for spending $30 million a year in state bonding over the next decade, a sum that housing experts say could be easily doubled by leveraging tax-sheltered private equity.
Please see the PowerPoint below to provide you with insight on the Revitalization and Rehabilitation of Stern Village.
STERN VILLAGE REHAB – PPT APRIL 2015
Based on the Capital Needs Assessment done by the State for all the Public Housing Authorities, the Trumbull Housing Authority was deemed Critical and at Risk.  Here's why:
CHFA Narrative April 15 2015 (2)
For the Pre-Development Stage, the State mandates that we have: A Consultant, which is Millennium. Bruce Whitaker and Frank Stellato of Millennium have attended THA Board Meetings and they have met many of our residents.  An Environmental Consultant. We have chosen Cardno ATC. An Architectural Firm. We have chosen George Wiles and his firm. A Residents Participation Plan (RPP). Harriet has worked with Sue from the Housing Education Resource Center to create the plan. Kim from TOVAH, met with the Residents on September 29, to discuss the importance of the plan and requested input from residents for her October 14th meeting. The THA Board of Commissioners approved the RPP at the October 27, 2014 Board Meeting.
We have also been asked to participate in the Affordable Housing Academy. These intense classes started mid-September 2014 and ended February 2015. The State only selected 10 Housing Authorities to attend!
Team THA for Revitalization of Stern Village:
The Board of Commissioners. They are apprised of everything that we do.

Our resident elected Resident Development Advisory Committee for the Revitalization and Rehabilitation of Stern Village.
Consultants: Frank Stellato and Bruce Whitaker from Millennium

Kim from TOVAH to work with the residents.

Cardo ATC has been selected and approved by the THA Board, as our environmental consultant

Ed Lavernoich, the Director of Economic Development for The Town of Trumbull is part of the team.

Neil Gerhardt, our Financial Advisor

Paulette Mack, our Resident Services Coordinator
Our combined vision is to improve the quality of life for our 186 low income elderly and disabled residents by renovating and rehabilitating all 186 units, repaving the roads, walkways and have step-less entrances to each apartment, build a connecting road, add more parking closer to the units, fix our storm water drainage and water issues. Add ADA units and increase our capacity. Ensure that our buildings are energy efficient. We need new roofs and gutters, better insulation in the attics, energy efficient doors and windows. Heat pumps to provide comfort and to lower the residents heating and air conditioning bills. Energy efficient appliances, lighting, water heaters and window blinds. Hi-tech motion sensors rather than emergency pull cords and hi-tech alarm systems/smoke detectors to enable first responders.
In order to get some of the funding necessary for the Stern Village, on April 20, 2015 we submitted a very lengthy and comprehensive application for this round of SSHP funding. We have been working on this initiative since February 2014. The residents of Stern Village are very excited about the project!
MINUTES FROM RESIDENT MEETINGS TO DISCUSS THE REVITALIZATION AND REDEVELOPMENT OF STERN VILLAGE.
Revitalization and Rehabilitation of Stern Village Minutes May 2016
RESIDENT PARTICIPATION MEETING MINUTES for October 22 2015
Minutes RPP for February 2015 HP
RESIDENT PARTICIPATION MEETING MINUTES December 18, 2014
Minutes – Revitalization and Rehabilitation of Stern Village October 16
Minutes – Revitalization and Rehabilitation of Stern Village Nov 11, 2014
A visit to Glen Apartments, Danbury Housing Authority to see a rehabbed apartment, created by Millennium Real Estate and Wiles Architects.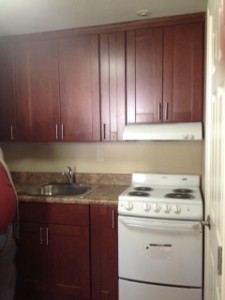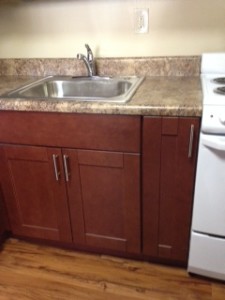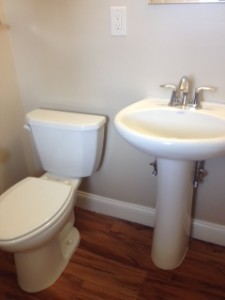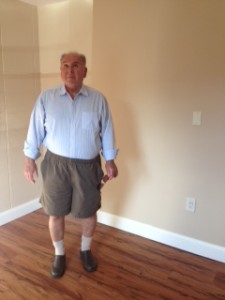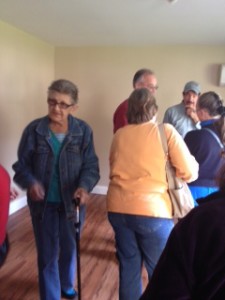 Updates for May 2016
REDEVELOPMENT AND REVITALIZATION UPDATES
From Harriet Polansky, Executive Director of Stern Village
HERE ARE SOME BACKGROUND FACTS:
Stern Village was deemed "current at risk" by the State. Such a designation identified that current rents and reserves were insufficient to address all the capital needs of the facility over the term of the 20-year study.
Stern Village and the State are partners in providing affordable housing. The state has recognized that Stern Village residents, as in many other state housing facilities, can't shoulder the cost of all capital needs through rent increases alone. The SSHP program was created to help housing authorities fund capital needs and modernization of their facilities through a comprehensive approach.
Stern Village is in need of several improvements for residents' health and safety and critical to the long-term operation of the facility. These include, but are not limited to: remediation and control systems, walk-in showers, improved site access for first responders, more parking, new roads and pathways, repairs to the sanitary systems, new drainage systems, new roofs, etc.
Energy efficiencies are needed to lower residents' high electric bills; including additional insulation, windows, doors, heat pumps, etc.
Our Development Team has been working with the State for over 2 years to get us funded. This is a long and arduous process that considered many different approaches. It does not happen overnight.  We have asked the State to make a substantial investment in Stern Village because it is a good investment to make.
The Town of Trumbull applied to the Small Cities funding round on behalf of Stern Village. If the funding is granted, it will be going to heat pumps for all the apartments in the Village. This will substantially decrease residents' heating and air conditioning bills and keep residents warm in the winter and cool in the summer.
The THA recently applied again to the SSHP funding round. If the funding is granted, the rental structure will be adjusted to serve set-asides at extremely low, very low and moderate income levels.
All existing residents will be eligible to receive Rental Assistance Payments.
Residents who receive a utility allowance will continue to have this allowance and the allowance will be increased.
Rental Assistance is a condition of funding. In other words, the State MUST fund the RAP in order to move forward with the rehabilitation and redevelopment of Stern Village.
Updates for July 1, 2015 from
The THA Development Team has been working on the revitalization and rehabilitation plans for Stern Village and refining our plans for the SSHP Application (that was submitted on April 20, 2015), to request the much needed funding for our major rehabilitation and revitalization project.
Since April, the THA Development Team has had additional meetings and conference calls with CT Finance and Housing Authority (CHFA) and Department of Housing (DOH).
We will not hear back from the State until the end of July – beginning of August 2015.
Proposed:
-Newly renovated and expanded community center/admin building;
-Attached to a new, 2-story resident building that will have 18 units, approximately 600 sq. ft.
-New loop road accessible to units to include additional handicapped parking.
-Storm water management system, new roads, new pathway, etc.
-Modernized and energy-efficient units. All units will be 1-bedroom! No more efficiencies.
REHABILATION AND REDEVELOPMENT OF STERN VILLAGE – UPDATES for May 2017
We have been extremely busy working on various applications for funding!
Everything we are proposing relates to improving the health and safety of our elderly and non-elderly residents at Stern Village.
We are completing the 2017 SSHP Funding Application. We are requesting approximately $5 million to fix the roads, curbs and sidewalks, fix our sanitary systems, fix our water management issues, install new roofs, put in energy efficient exterior doors, attic insulation, create 20 ADA compliant units, and add ADA compliant bathrooms and kitchen in our community room.
The Town of Trumbull also applied for the 2017 Small Cities Grant. If funding is approved, it will be used for energy efficient windows for all the apartments at Stern Village.
Trumbull Housing Corporation- We are establishing a non-profit arm of the THA. Once we are approved by the IRS we will request additional funds and solicit donations.
Get the Facts About Our Project
Speak to Harriet directly or speak to resident elected members of the Revitalization and Rehabilitation Advisory Committee:
Roberto Cortes – 203-450-2507 (home)
Sandra Fisher -203-880-9174 (home)/203-400-7124 (cell)
Edward Horan – 203-880-9581 (home)
Jacqueline Hyzynski – 203-268-8281 (home)
John Koch – 203-212-6508 (cell)
Gloria Lanham – 203-880-9641 (home)
June Leonard – 203-880-9367 (home)
Robert Lewis – 203-880-5419 (home)/203-816-1153 (cell)