Trumbull Everyday Heroes are 3 Volunteers at Stern Village – April 20, 2015
Today's Everyday Heroes are three volunteers, Gus Aquino, Thelma Burr and Don Scinto, who help to make Stern Village a better place.
http://patch.com/connecticut/trumbull/trumbull-everyday-heroes-are-3-volunteers-stern-village-0#
Turkeys and smiles at Stern Village (SLIDESHOW)
Residents won't go hungry this Thanksgiving thanks to generous donors, 'friends'
http://www.trumbulltimes.com/2015/11/25/turkeys-and-smiles-at-stern-village-slideshow/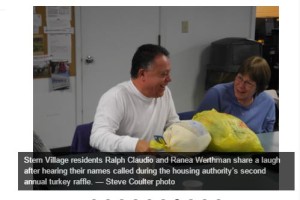 STERN VILLAGE GETS A GENERATOR
There are a lot of words that can be associated with the installation of an emergency generator in a community that's been hit hard by past storms: safety, security, preparation. But the one most bandied about inside the community room at Stern Village on May 17, 2013 was happy. http://www.trumbulltimes.com/9864/stern-village-gets-a-generator/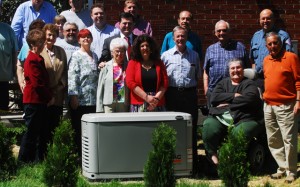 STERN VILLAGE RESIDENTS SHOW SUPPORT FOR POLANSKY
When a resident of Stern Village handed First Selectman Timothy Herbst a thick envelope last Thursday, Herbst said he didn't expect it to be good news. But he was happy to see that the envelope contained a petition with several signatures, all in support of Stern Village's interim Executive Director Harriet Polansky, asking the first selectman to recommend her to the position permanently.
STERN VILLAGE RESIDENTS APPLAUD INTERUM EXECUTIVE DIRECTOR
Harriet Polansky held her first teatime Tuesday morning.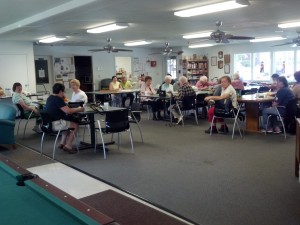 CELEBRATING MOTHERHOOD, NOW & THEN
The Stern Village community was pleased to have Michelle O'Mara from the Diocese of Bridgeport, discuss motherhood, as depicted in the liturgy. http://trumbull.patch.com/groups/harriet-polanskys-blog/p/bp–celebrating-motherhood-now-then
FALL PREVENTION AT STERN VILLAGE
Scott Hazelwood's real-life experiences with falls through a loved one, has led him to present seminars on "Creating Your Own Fall Prevention Safety Zone". http://trumbull.patch.com/groups/harriet-polanskys-blog/p/bp–fall-prevention-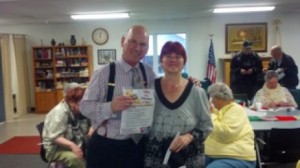 SPRING AT STERN VILLAGE
State mandated inspections of Stern Village are in progress. Findings will be incorporated into the capital plan being developed for the entire complex. http://trumbull.patch.com/groups/harriet-polanskys-blog/p/bp–spring-at-stern-village
FIRE DRILL AT THE STERN VILLAGE CONGREGATE
Residents at the Stern Village Congregate learned fire prevention procedures and protocols. http://trumbull.patch.com/groups/harriet-polanskys-blog/p/bp–fire-drill-at-the-stern-village-congregate
MAKE SMART FOOD CHOICES
Stop & Shop Supermarket came to the residents of Stern Village recently to teach savings. http://trumbull.patch.com/groups/around-town/p/trumbull-stop–shop-teaches-seniors-to-save
AT 106, IT'S TIME FOR A REST
http://trumbull.patch.com/groups/around-town/p/at-106-its-time-for-a-rest
TRUMBULL QUILTERS KNIT 2, PEARL 3
http://trumbull.patch.com/groups/around-town/p/trumbull-quilters-knit-more-than-1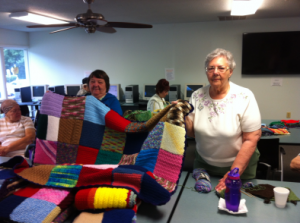 STERN VILLAGE SEEKING COMMUNITY PARTNERSHIP
Trumbull Rotarians 'sign-on' to Help Stern Village