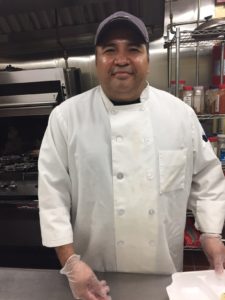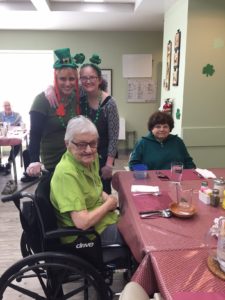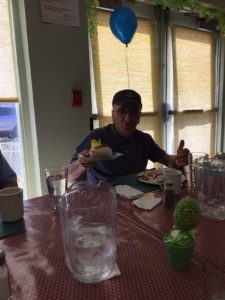 Gourmet Dining at the Congregate
Renown Chef Fredy (and his Kitchen Helper from Creative Culinary) prepares delicious, full-course, gourmet-type meals at Noon for our Congregate residents. All meals are nutritionally balanced and scrumptious!
There is also a healthy salad bar filled with a full array of seasonal fruit, salad greens, vegetables, cheeses, toppings, and dressings.
Congregants can choose to have the main entree or choose from a variety of alternatives.
Villagers and caregivers can dine at the Congregate for $10 a meal. Please call 203-459-1110 x 3 at least a day in advance for reservations.